We strive to see each facet of care offered through the clinic meet a tangible need as well as be an outlet for the love of Jesus Christ to be shown. Christ fed the hungry and healed the sick and proclaimed eternal life and freedom to those held captive in sin. We seek to reflect His focus in all we do.
Each person who visits our clinic is an integral being with many different kinds of needs. We seek to meet those needs by offering medical care, Christian psychological care, physical therapy, affordable medications, health education, dental care, women's healthcare, ultrasound, lab work, nutritional support for undernourished children, classes in practical skills, and an emergency food aid program.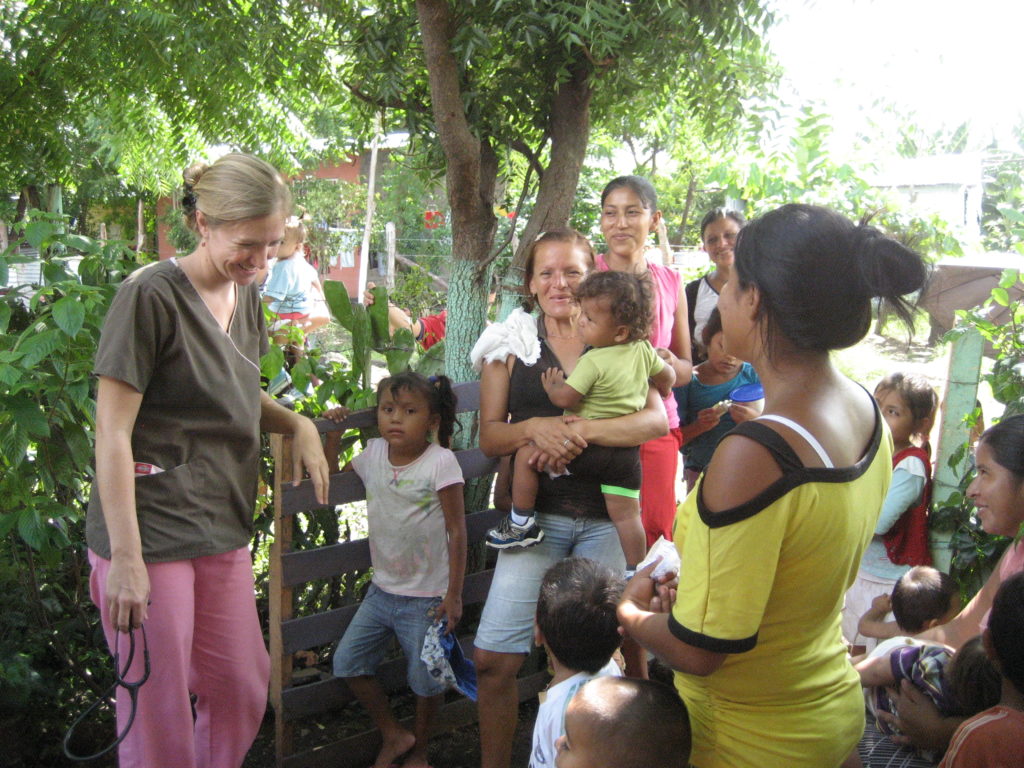 The invaluable resource of a staff made up of about half local community members and the other half Nicaraguans from other cities, has allowed Clinica Betesda to successfully address the needs of Cristo Rey without crippling the growth and development of the community itself.
Rather than providing care completely free of charge, the clinic instills a sense of ownership and personal responsibility in its patients through charging a small fee (less than bus fare costs to the nearest hospital) for medical visits. Medications are purchased at wholesale and offered to patients at the same price. For those who are unable to pay for their medications or care at the time of their illness, Clinica Betesda offers their services on credit, knowing that many of those most in need may never pay them back. No one is ever pressed to pay off a debt or refused care. For the elderly and those special cases where we know that finances are a burden, we have a benevolence fund that covers medications, lab work, doctor visits, and whatever else they may need. All of this is provided by the tax-deductible gifts of our donors.
Keep up with the latest happenings from our community by signing up below.
Subscribe to our newsletter